AUNTY LOUISE LOVED TO ENTERTAIN
We're stoked you're interested in hosting a private event with us. Please fill out the form below for Weddings, Events (all types!), Private Luaus, Catering (on-site and off-site) and restaurant buy-outs. Whatever the occasion, our warm atmosphere, good food, and fun drinks make for a memorable time. Let's connect to start planning. 


REQUEST A PRIVATE OR CATERING EVENT
Important: Please note that this form is strictly for private event requests only. No reservations available, first come, first serve seating. Aloha!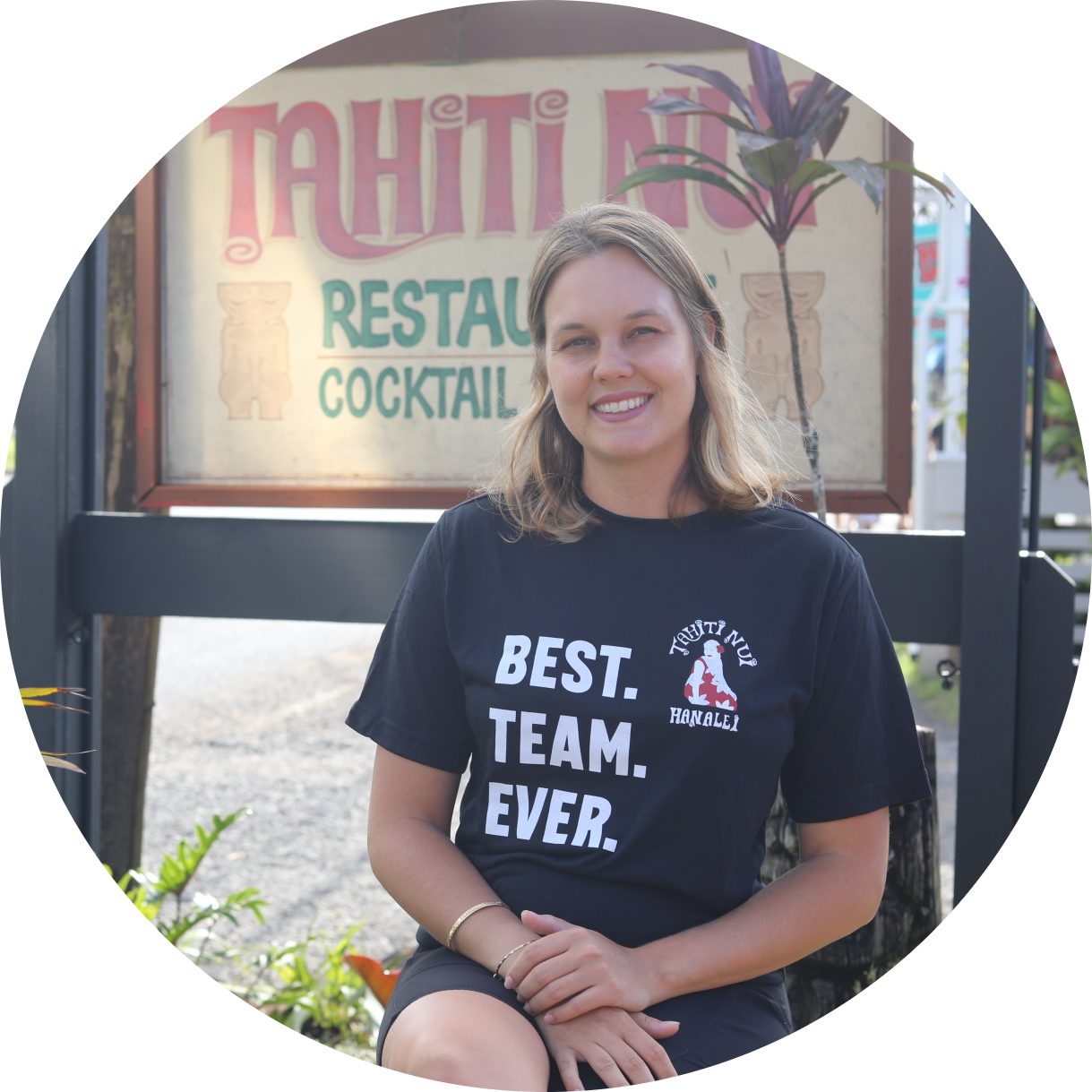 Hi I'm Ciara and I'm your Events Coordinator at Tahiti Nui! Please fill out the form above or contact me directly via email. 
Ciara brings her passion and expertise to create unforgettable moments for every private event at Tahiti Nui. With her attention to detail, proactive nature, and superb organizational skills, Ciara ensures that every occasion is flawlessly executed & makes your heart feel warm. Born and raised here on the island of Kaua'i, she embodies the spirit of aloha in all that she does. With a decade-long dedication to the Tahiti Nui family, Ciara's friendly personality, love for people, and knack for throwing unforgettable parties make her the perfect guide for your special gathering.

You can contact Ciara direclty at tnhanaleievents@gmail.com